SINCE 1947 IN TELECOMMUNICATION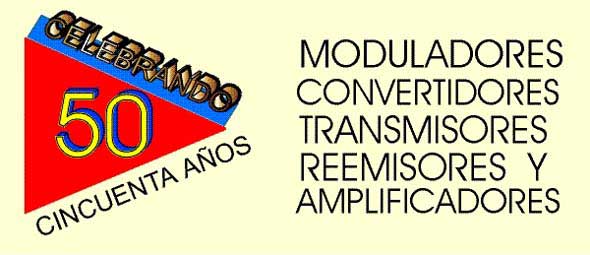 During their 50 years of presence in the National and International market Telecommunitcations, FRATEI S.A. have been evolution with the technologies from every epoch. That permets to devolop their 5th. Generation of equippment communications in radio and television, applying their special view and their capacity to innovate in the design and manufacture.


Thanks to internal infrastructure FRATEI S.A., it be able to manufacture TV Amplifier, Transmitters, Transposers in anyone IV- V Band of channel with output powers since 2W to 200W and similar elements in the few relative pheriod of time.


FRATEI S.A. is situated in Folgueroles, at 70 Km. of Barcelona. Their I+D equipment are higgest qualificated, and all of time developpes with the only objective to contribute the best technology for anticipate the necessities of all our customers. Fratei is conscient that in the telecommunications, now the future is present. Fratei has been installed the equipment for all Spanish Geography, Center and South American.



---


FRATEI S.A.


teixido@fratei.com
WEB:www.fratei.com
C/ Bellmunt ,12
08519 Folgueroles (BCN)


Tel. : 93-812 24 76


Fax : 93-812 27 40



Map of enterprise situation