FRATEI Telemeasurement
Description :
The remote telemeasurement a independent peripheral what measure plus the sixteen signals of the transmitters, transposers or amplifiers for verify the correct functionality.
Some signals with tested are:
* Power supply
* RF power
* Reflected power
* Levels of consumption
* I.F. status
* Oscillators status
* Status of power on/off
* alarms : themperature, reflected, oscillators, power supply, consumption ...

Software of Telemeasurement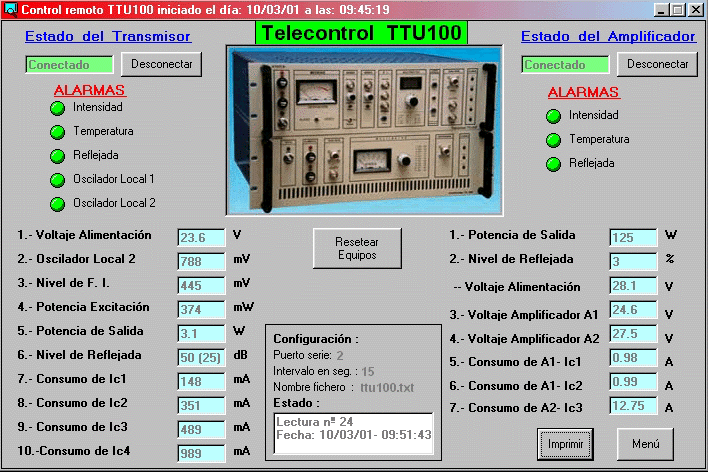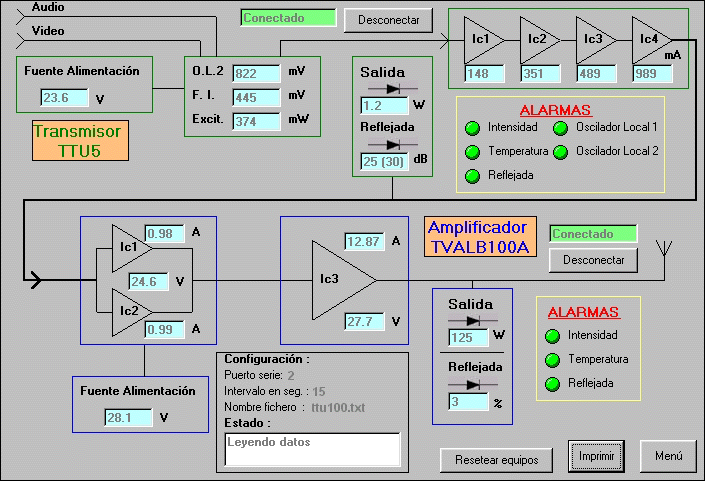 Copyright © 1998 - 2001 Fratei SA